When you can find the whole world on the internet, then why struggle offline to find customers. Real Estate is a serious investment and people usually do comprehensive research before buying. Therefore, it is crucial to have a positive online reputation – in which your website demonstrates huge part of your status. In many ways, a real estate website is similar to other ordinary website but when you talk about the perfection then your developers and designers have to come up with a website, which is deliberately crafted for real estate marketing.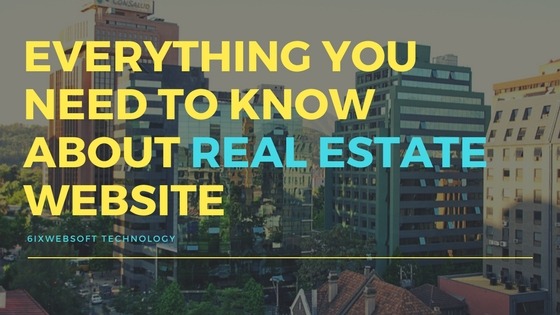 This article is all about an effective real estate or property website:  answering what kind of platform and design would be most appropriate and effective for real estate dealers. If you need a custom real estate website design and development services in the USA, that speak to your customers about the properties for sale, and convince them to invest their money in your property. Sit back and mark the words below, which guide you to effective real estate websites' design and development.
When you talk about website development platform, then there are few points that need to consider before you opt for a specific platform for your real estate website. Since you are a non-technical person and you want to edit and/or add content on your website, then WordPress would be the most suitable preference. When it comes to providing intuitive-interface, WordPress efficiently goes in all. Such websites are uncomplicated and do not need HTML editing or FTTP software. However, if your main concern is security then you may go for Codeigniter.
Below are the seven features that every website including real estate websites must have in order to succeed in its motive:
Well-organized sitemap: A logical sitemap is essential, as it impresses both users and search engines. Google appreciate those websites who have clear content and structure.
Essential Business Information: Your website content should be precise and informative, as your customers are not visiting your website to enjoy jargons and well-versed statements. Since they are looking for real estate deals, you should better start with relevant content.
Clear Navigation: Your website design navigation plays important role in success of your website. It also affects search engines ranking and traffics. Usually, people in hope for stunning website design compromise with easy navigation, which later proves harmful for websites.
Responsive website design: it is important that your users do not experience any inconvenience while browsing your website. Nowadays, when we do a deep analysis of the way your users browse your website then we must conclude to a fact that a website must be capable of fitting on every device including mobile phones. Responsive website design is important for the websites of these days.
SEO-friendly: This may be two words, SEO and friendly but the techniques that required to accomplish an SEO-friendly website is much complex and needs expert's assistance. The struggle to make a website SEO-friendly starts from the very beginning when the programmers write codes for your website. The website coding should be simple and website design should be optimized, as search engines like such website. Moreover, there are numerous other things to take care such as title tags, Meta tags and so on.
Social Media Integration: your website must have rich with links that lead the users to social media. It is important for a business website to have a positive social media presence. If you precisely talk about real estate websites then your social media reputation adds extra benefits in your business.
Blog: From SEO point of view, the blog is most effective way to rank your website on search engine page. Your website blog works silently to drive a significant amount of traffic on your website.
Analytics: No matter how much effort you did your website, it vital to avail Google analytics. It enables us to find out how users locate your website; it also gives information about the most visited page of your website. Analytics is all about comprehending the performance of your website, you must use it to ensure the effectiveness of your website.
Essential web features of a real estate website that leading real estate website design and development services in the USA avail:
High-resolution professional images: images on real estate website play an important role in engaging visitors and when they start liking the images then this may develop a subconscious impression to request a quote from your website.
Map: Location map is essential to address your projects to visitors; they will easily comprehend the property and prefer to call you for further inquiry. Moreover, add direction facility so that they can relate different places and references.
Distinguish and Visible Contact Information: if your visitors cannot contact you then all your efforts will be futile. It is important that your website has distinguished contact information, especially for real estate website.
Advance Search Box: An effective search option engage users on your website, if they do not get what they are searching for, then they may repel from your website. Your search should be clear and categorized for sale, for rent, for lease and others, so that visitors can easily find out whatever they are looking.
Online Consultant: it is helpful to provide satisfied service to your visitors. When you add a feedback form, live chat, and other facilities, your users will get online help. Quicker you response to your visitor, higher the chances are that the visitor will become your customer.
Do you need a real estate website? Let us help you. We are 6ixwebsoft technology, a leading website development, designing, and marketing Company in the USA. We offer optimal real estate website design and development services in the USA. Our top-notch professionals avail top-grade technology and proven strategy to offer best-in-class web solution. We can build your real estate website and also place it on the top of search engine page.