Whenever we think of an ecommerce website, a multi-layered web page with easy navigation will pop in mind. Technically, a single page website with a PayPal button can be considered as an ecommerce website but then again technically, concerning the current marketing fray the chances for success of such ecommerce is a doubt. Selling goods online needs different setup from run-of-the-mill blogging websites. Commonly modern e-commerce websites have a user-interface, administration settings, store data and a workflow of processes. This article will explain the essential eleven features every ecommerce website needs in order to perform well among their customers.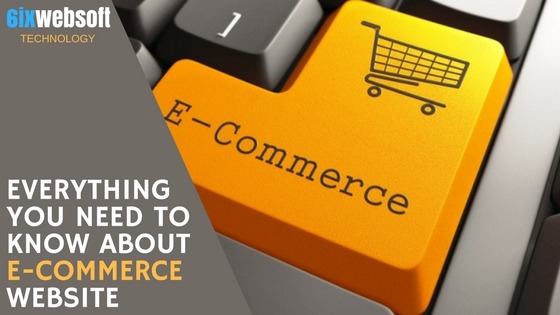 When dissecting the ecommerce website we have concluded on five major performers that perform on the website and each one of them is integrated with each other in such a way that malfunctioning of any one of them can lead to an unsuccessful ecommerce website. The first performer on an ecommerce website is the customers – who buy products. The next performer is the website owner – ships products and gets paid. Ecommerce applications come next that provide an interface between all the performers. Then we have most crucial one- the payment gateway; it crucial to have reliable payment gateway so that your customers faithfully make payment of the products they purchase. Last but not the least, the performer in our list is merchant or business bank account, which is specialized for ecommerce owners.
Process that undergoes when a successful purchase is made can be threaded as
> Customer browses the products catalog
> The customer adds his/her required products to cart
> Then the customer buys the products and enter check-out procedure
> E-commerce application contact the payment gateway
> Payment gateway provides secure shipping and payment information
> Payment gateway connect with the website merchant bank account
> Merchant bank account collect the payment and returns control again to payment gateway
> Then payment gateway hand over the customer to ecommerce application
> The application send notification to the web site owner for the purchase
> Website owner start shipping the products to customer
Eleven essential features every ecommerce website should have:
Responsive: yes! This feature is first on our list. Technically, responsive website stands to provide an optimal viewing experience across wide range of devices with a minimum resizing. Having a responsive website has become crucial for ecommerce web owners. Statically, around 55% of customers make a purchase from their mobile phones rather than from desktops or laptops. Therefore, if you want to reach those customers, you need to be prepared with responsive websites.
Easy Navigation: Ecommerce website is all about functionality, features, and design. Your customers must not find any difficulty while finding their desired products. You need to keep the overall layout simple yet elegant. Customers love to stay on the websites, which are easy to use. If your website is not capable of navigating your customers to buy your products then you are losing a huge amount of customers. Make simple and easy navigation to different pages.
Fast Load Time: Fast load time is not only helpful to avoid the repelling of customers to your website but it is also a powerful ranking factor. Search engines precisely Google love the websites that load faster. Whether users browse your website from mobile or desktop, you need to keep the shortest time to load. Very slow websites create bad user-experience, and along with your customers, Google too ignores slow websites.
High-Resolution pictures and videos: What would be the reason behind the stunning lighting of shopping malls? Maybe because the lightning expresses their products more clearly, likewise, ecommerce websites have to enlist good quality images with significant zooming strength, so that your customers conveniently examine the products. Your images should be descriptive to show all the features of the product.
Shopping Cart, Customer Accounts, and Search Box: It would be impossible even to imagine an ecommerce website without these three features. Usually, a simple basket is a popular representation of shopping cart, you should try similar figure for your website. When it comes to customer accounts, you should keep the form precise and short. A long and laborious registration form increase chances to abandon the purchase. Online buyers keen to make a purchase quickly and they can easily be distracted with the inconvenience. It would be better if you provide guest checkout to faster the process. The search box can be the first thing that users use to get their desired products, in ecommerce websites the most highlighted stuff on the website is a search box. Make it eye-catching and functional.
A clear logo and simple yet attractive design: A logo reminds your customers of your brand, and provides recognition to the visitors. Maybe it is just a mini graphic but effectively it works as a reassuring symbol and an element of trust and loyalty. The design, on the other hand, is crucial in making an appealing and attractive layout. Customers impress more with the good-looking website but also they easily repel from slow loading websites. So, you need to keep both looks and user-interface in tandem.
Seamless Checkout: The conversion rate of your website will significantly increase if you offer your customers a seamless checkout facility. It takes seconds when buyers change their mind, long checkout procedure usually repelling for your customers. As soon as they determine to buy a product, they just want to check out without any delay. A single-page checkout page is an effective way to enhance user-friendliness.
Featured and related products: As soon as your website gains a visitor, then somehow you have to keep him/her engage in your products, which is pretty effective to convert them into a buyer. Displaying featured products on your homepage will communicate with the buyers and who knows; maybe they buy your products. Related products provide buyers a wide variety of products including the one they are currently viewing.
Newsletters: when you have an e-commerce website then it is crucial for you to communicate with your customers. The newsletter is an essential feature of ecommerce website, which automatically sends emails to people who considered as potential customers.

Blog: In SEO point of view, the blog is necessary to acquire better web presence; it does not only bring visitors to your website but also engage them and insist them to buy your products.
Secure Payment: Indispensably, you have to provide secure and reliable payment gateway for your customers. Besides its reliability, the payment option of your website has to versatile. So, while making payment your customers have multiple choice.
6ixwebsoft is for robust and optimal ecommerce design and development. Get a free quote now.