Ensure Total Domain Control for Your Website
"Let us Give You a Reliable Domain for Limitless Business Scaling"
6ixWebSoft possess rich Expertise in Development on multiple platforms, Creative Designs, and Result-Oriented SEO, already implemented a large number of Projects with Great Quality Output and Timely Delivery. We work on the fact that your Website should increase your sales.
We understand your time is valuable so we always keep it easy for you thus you can emphasize more on your core business. We deliver you exactly what you want as we spend the time to research the needs of our customers and their customers.
Our team of website design specialists can help you with every aspect of your website; design and develop graceful website that exactly suits your requirements and no doubt, affordable too.
We proudly announce our specialty in:
Customized Web Programming
Customized web design solutions: Graphic & Responsive Design
Open source CMS and shopping cart integration
Customized CMS and shopping cart development and integration
Website Maintenance
Portal development
Logo Design | Banner Design | Brochure Design | Flash Banners
Payment Gateway Integration
Customized software development
SugarCRM Integration and customization
Application Management & Project management
Forum Integration
Domain Registration & Web Hosting Provider
E Marketing and search engine optimization services
Contact us anytime with no obligation and you will be glad you did.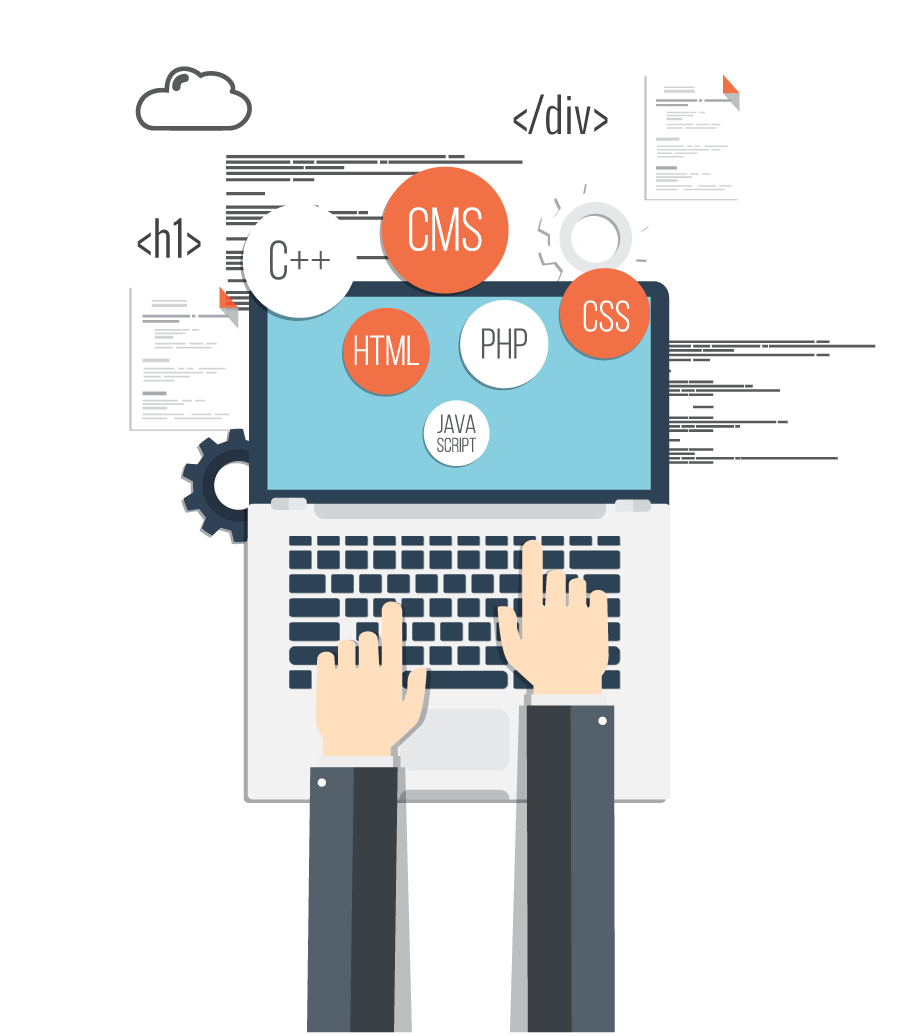 Core Professional & Expert in PHP, Joomla, Drupal, OpenSource, Web Development & Web Design. He always come up with good Quality work, Excellent team work, committed to complete project in planned time well before deadline and that too within a stipulated budget. Been very Supportive to clients. [...]

- Pratyush Agarwal Technology Consultant

I worked with Abhay on a project together and I would highly recommend his services. My client hired him on and we built a great working relationship and he is extremely competent in what he does. [...]

- Kevin brody Consultant

Abhay has been great to work with! He is easy to contact, is always very timely & professional! I have used him for several various jobs dealing with website development and SEO. I recommend his company if you are looking for someone to design a good website for you as well manage it on the back end and do a good job he [...]

- Kobi Bender Owner at Affordable Videos Online

Its a pleasure to work with 6ixWebSoft, indeed a team of expert web professionals, master of creativity & efficiency! They have been excellent to handle 3 really LARGE Projects at one time with full attention and delivered on time with full satisfaction from my clients I used its team on series of projects till now [...]

- Tony Galic Owner at GT GRUPA j.d.o.o.