Leave a comment
Making connections are easy but to remain in touch with them is difficult! But the wait is stopped now. Now you can easily connect with your friends and family from far distances with the launch of a new Facebook portal i.e. Video Calling. The distance of miles has vanished away and meeting your connections is possible with this new feature.
Facebook has arrived with a new announcement regarding Portal and Portal+, the two new and unique video communication devices that have changed the way of connecting drastically. A big thank you goes to AI technology! With the help of these portals, making video calls and hanging out on a widescreen display with full enjoyment is possible all the way. When you are not there, just go for the new launch Portal and Portal+ and be there with them visually.
Facebook publish news: "Portal and Portal+ are available now for pre-order in the US – from Facebook at portal.facebook.com, as well as Amazon and Best Buy – and will begin shipping in November. You can bring Portal home for $199 USD and Portal+ for $349 USD. You can also receive $100 USD off any two devices — this means a bundle of two Portal devices will be priced at $298 USD, so you can share the experience right out of the box"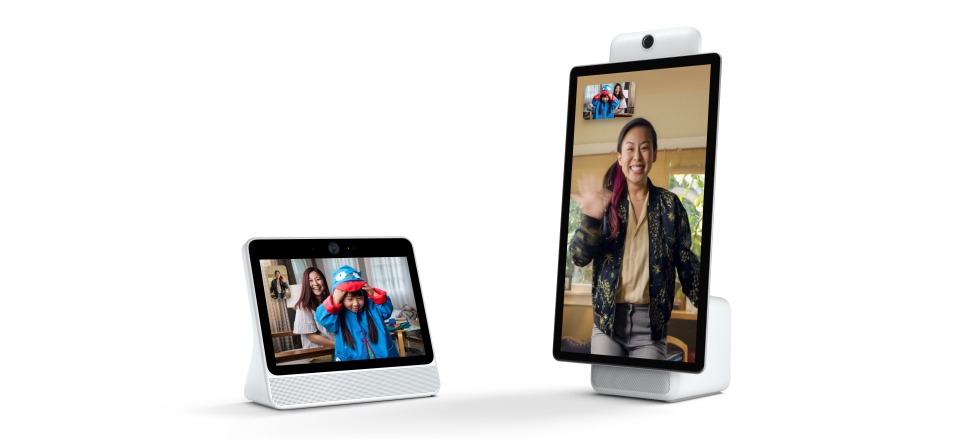 Image Source: facebook
Terrific design, Virtual Tech
With the high-end technology empowerment, the Camera and Smart Sound Technology have made the video calling better and provide a hands-free and easy communication experience for the users. No matter in what chores you have been involved, the Smart camera works with the flow of your movements to provide an excellent view. The Smart Sound feature has minimized the noise coming from the background and improved the voice quality in all types of circumstances. It feels just like having a cinematographer and sound crew presenting you directly through personal video calls for a cause.
Get engaged with friends on Facebook and Messenger
Even if your friends on Facebook or messenger don't have an access to the portal, you can still make a call to them. Portal is very effective and usable to make a group call of up to seven people all together at the same time.
Alexa with voice control
With Portal, you can enjoy a video call with hands-free voice control. Just simply say "Hey Portal" and start your calling thing right at the moment. This new feature such as Portal gives an access to know more about the happening prevailing around with the Amazon Alexa built in.
Blended with keeping Privacy and Security in mind
It is a proven fact that when you bring some technology home, you always look into the concept of privacy and security associated with it. This is why Portal has been designed with tools to have a complete control over these aspects.
With a single tap, you can easily put off the camera and microphone as well.
Portal and Portal+ come with a camera cover to help you cover the lens anytime, anywhere.
Engrossing ordeal
With the use of Portal, you can easily share your activities like listening to music together or watching favorite shows. Live the best of your experiences with this technology empowerment which has come under the name Portal and Portal+. Connect with your family and friends freely through a world-class experience through these portals launched by Facebook. Share your everyday story and moments with your close ones as if you are there with them in real.