Leave a comment
Online ecommerce has come a long way since the early days of the industry. Just a decade ago, it was hard to really see a high-functioning ecommerce website. But nowadays, you can get custom designed ecommerce solutions for just about anywhere. And there is lies the problem!
The wide and easy availability of ecommerce solutions has meant that a lot of low-quality or unimaginative websites have approved on the scene. So, while all ecommerce websites were unique in their own way early, now there is a common thread among them. This makes standing out of the crowd even harder.
Thankfully, there are some platforms which do allow you to develop your ecommerce platform in a relatively unique way. Here are the most popular alternatives for specialist ecommerce websites and what they do best.
Top 5 Ecommerce Platforms for 2019
Shopify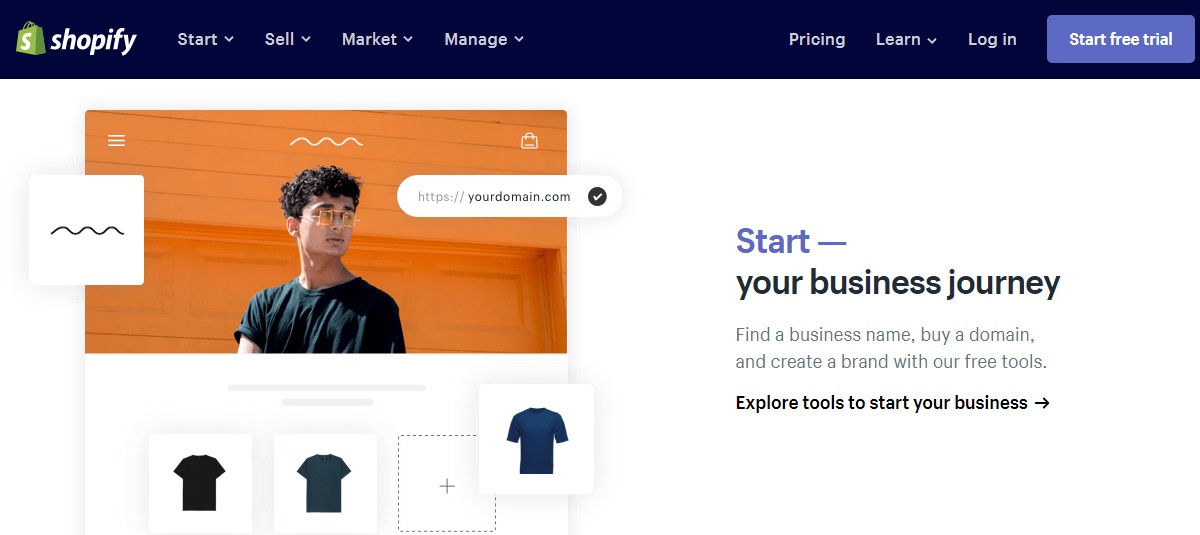 Shopify is arguably the most well-known ecommerce platform in the market. It has a lot of companies on board and provides tons of customization options to clients. Aside from that Shopify also has tie-ups with Amazon, which means that shops can sell on Amazon as well.
With regard to ecommerce, Shopify has a lot of value because it covers all the key bases effectively. For example, Shopify has a very sophisticated method for handling store SEO. This makes it a lot easier for small businesses to get their products out without spending too much.
Similarly, there are other places where Shopify shines out as a great ecommerce option. It has one of the biggest libraries for templates and design which can be customized and special ones can be purchased as well. There is also a highly responsive support system from the company which makes troubleshooting problems very easy.
Also Read: How to Hire Dedicated Web Developers from a Professional Web Development Agency
Finally, the pricing factor is also good for Shopify as it offers multiple tiers of options to clients. These allow clients to choose what they want and test out the service before making any large scale purchase. Clients are also able to use a PayPal other prominent online payment gateways.
Magento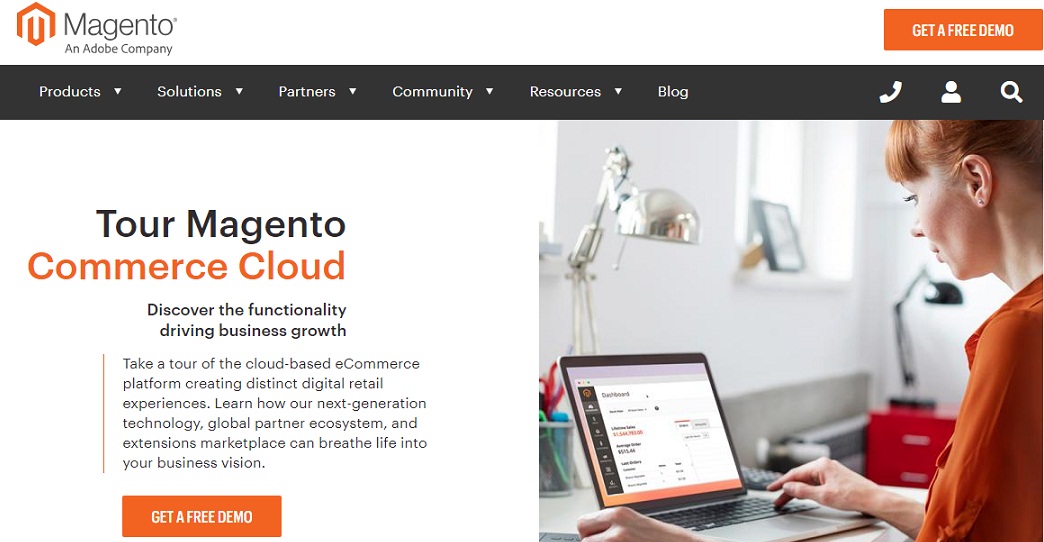 If Shopify is the most high-quality platform, Magento is the most versatile. This platform has been a popular choice in the market for many users for that very reason. It offers many more options for client-side presentation and dynamization than others. And at the same time, it also scores will on other key ecommerce fronts.
SEO is one of the strong points of the Magento platform. It is on par with the SEO technologies on the current gen Google SEO parameters. This means that even novices in SEO can get their stores scoring high on search engines without getting too technical about it.
On visual and client experience front, Magento scores well again with its numerous design templates and customizations. There are about 13 free templates designs after which you can explore an extensive paid marketplace. This means there are plenty of options for all kinds of tastes and preferences.
On the price front, Magento is another good choice for its Magento CE or Community Edition version. This one is free and does not require any kind of payment. But it is limited in its options as well. If you want to explore the full potential of the Magento platform, then the Enterprise Edition or EE is a better choice.
WooCommerce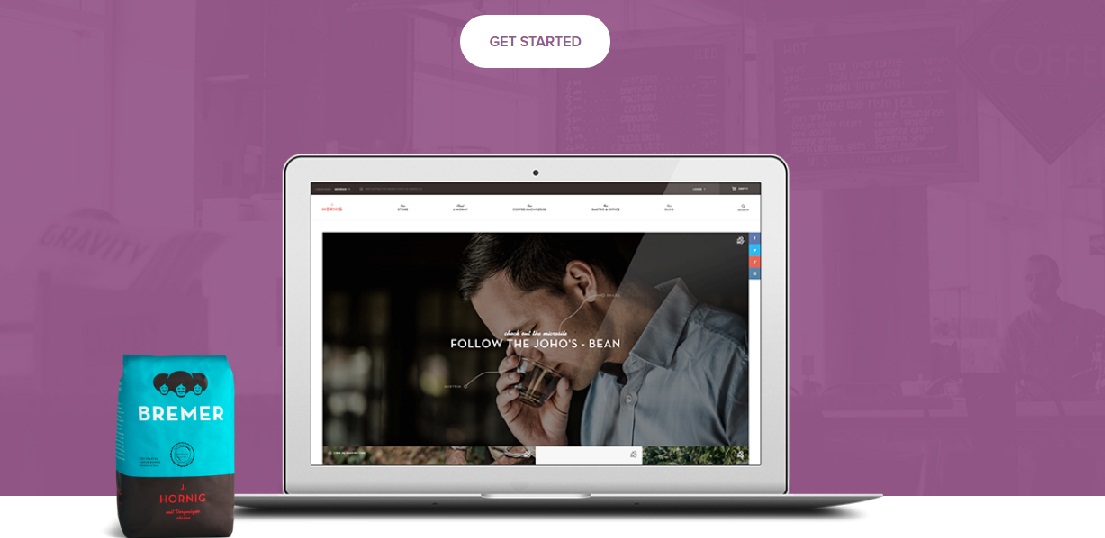 WooCommerce differs slightly from the two ecommerce platforms we have mentioned above. It is not an independent ecommerce platform. Rather, it is a plugin for WordPress. So, it can only be used by websites which are based on WordPress. Despite this, it is incredibly popular and used by many ecommerce websites.
As you would expect, WooCommerce offers a full-scale ecommerce website solution option. It combines all the important aspects of a good ecommerce website into on neat little package. From payment gateways to stock tracking, you can find any and all business solutions on WooCommerce.
Also Read: How to Redesign Your Website for Maximum SEO Growth? 
Surprisingly, despite having a huge and versatile selection of functions, WooCommerce is very user-friendly. This is one of the main reasons for why it is so popular. This ease and convenience also shows in its SEO segment where it uses the WordPress SEO format to present a very easily understood SEO structure.
Finally for designs and templates, WooCommerce offers multiple WordPress themes which can be ported over to ecommerce purposes. Also, WordPress has the largest and most active community for web development in the world. So, there is no shortage of themes and design options. As for customer support, WooCommerce offers top-quality support with multiple communication options.
PrestaShop
PrestaShop is one of the most professional and high-quality ecommerce platforms in the market. It earned this title by offer sleek and sophisticated ecommerce designs coupled with high-functioning website parameters. In fact, PrestaShop has become something of a brand name in and of itself in the ecommerce world.
A great thing about PrestaShop is that it integrates eBay into the storefront directly. This allows sellers to sell directly into the international market. Aside from that, PrestaShop offers far more customization options than most other ecommerce platforms. This does mean that you need to build your website from scratch. However, source codes are found relatively easily and there are plenty of high-quality ecommerce design and development solutions providers for the task.
As far the platform itself is concerned, PrestaShop doesn't carry a price tag. However, you will nee hosting, so you will need to choose between three options – Basic, Unlimited Plus and Unlimited Pro. Each of these offers an ascending list of benefits which are well worth the money. Themes and designs are widely available on PrestaShop and there are plenty of very impressive paid options. These add a lot of value to the already sleek PrestaShop design and give users a world-class ecommerce portal.
Which One Should You Choose?
All the options we have mentioned above have their own plus points. The first two, Shopify and Magento, are definitely the most widely used. However, WooCommerce holds its own with its list of benefits and the simplicity of being a plugin to an already existing WordPress website. Prestashop is something of an elite platform and requires some effort to bring out its best value. All these options are great in their own way. You should choose one which suits your needs and proceed accordingly.