The fight has been for long. The fight is has been intense. And, now people know the winner. But still there are some, who are struggling between what is the best and worthy for them even as we all step in 2018.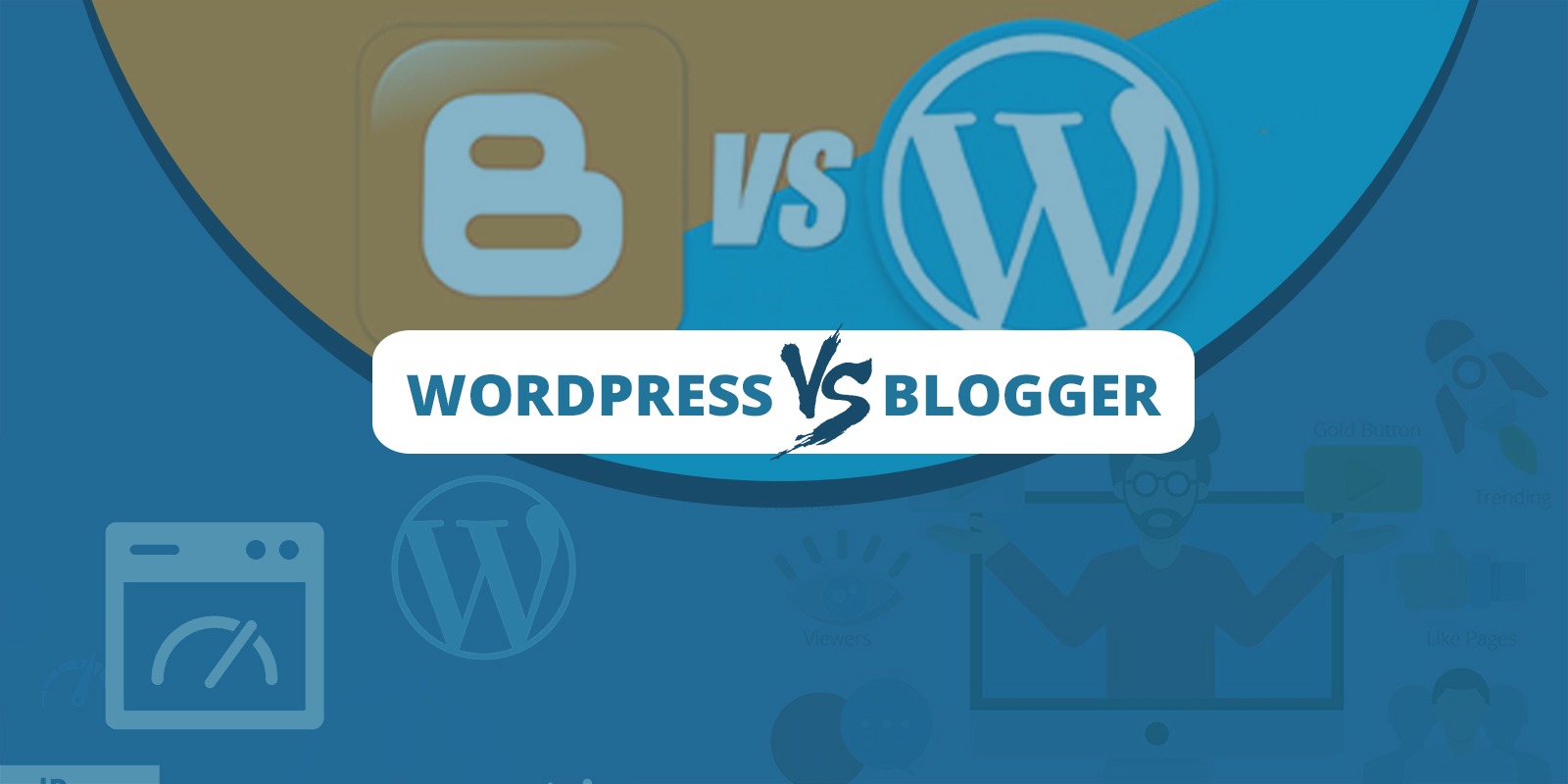 WordPress has taken the market by storm even if its debut was later in comparison to Google's Blogger where the former had in 2003 and latter in 1999. Once it was hard to say about blogs that existed in the virtual sphere as the demand and popularity was low to nothing. And, look at now, there are multiple blogging platforms and each one is giving something better from other.
Also, those who have been since 2000, know very well that the option of self-hosted blog & free blogging service were scarce and unknown. But, now it is optional and both have a thriving audience and user base that cannot be underestimated and underrated.
It is not easy to ask yourself "which one is right for you?" when options are too many and all of them both are worth trying and give a feel of million bucks.
Below we are talking about the differences between WordPress vs. Blogger where you are answered "Which is the one best out there for you in 2018?"
The difference that can be seen from large eyes is in its coding language. While WordPress is designed in PHP and blogger is made in Python, both have their market but one is above them. The winner is WordPress which gives you options of designing your blog or website in easy and time saving methods. Also, WordPress gives you the right of getting into top into various search engines esp. of Google. While google's own blogging service doesn't get that much of steam and popularize.
Blogger here loses the war badly because wordpress is long ahead in the league of customization. It offers you various variations in how you want your website to be out there. With themes; both free and paid out there, you have artistic streaks to test and implement. With plugins, you can do what you want via website. From selling to creating a business online, wordpress gives you better chances of your freedom.
When we talk about Ownership and Control both WordPress vs. Blogger stand on equal measures. But that is till the time free exists and you are just using to display your content and not earning via it. That paying and earning thing can be achieved via paid and domain rights.
While wordpress coding is done in open source, it is necessary to see blogger doesn't. Both gives you option of backing up your website and its data. So, there is the fight that continues on. But if you are going with wordpress, we are with you. Also, if you want to make a website or blog through it then checks our services.
6ixwebsoft technology is one of the top IT companies that promises premium services by the help of Google Partner Company. we have more 10 years of experience of making successful and thriving websites for local and international customers. Do check our website for digital marketing, web design and SEO, SMO, PPC, ORM and Content Writing.