RESPONSIVE WEBSITE DESIGN
Responsive Perks for Standout Performance

ABOUT RESPONSIVE
WEB DESIGN
When you talk about responsive web design, it means building a webpage that alters how it looks by use of CSS3 media queries. This means that a single HTML code is used irrespective of the gadget accessing it, with the presentation changing using CSS3 media queries, specifying the rules that will apply to the browser that's displaying the webpage. With responsive web design, the server will always send a similar HTML code towards all devices with CSS being used to alter how the page is rendered on the gadget.
Resolutions we'll take care of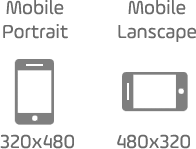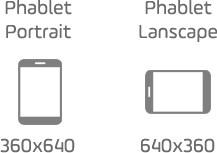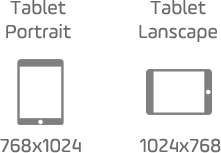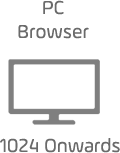 Benefits of Responsive Design
Responsive design relies on Cascading Style Sheets (CSS), which govern fonts, colors, layouts and spacing. CSS make your content more attractive and ensures consistent styling throughout your site. It also saves time, because you only need to make a fix once for it to reflect on every page.

500+ happy customers worldwide uuuu
Core Professional & Expert in PHP, Joomla, Drupal, OpenSource, Web Development & Web Design. He always come up with good Quality work, Excellent team work, committed to complete project in planned time well before deadline and that too within a stipulated budget. Been very Supportive to clients.

- Pratyush Agarwal Technology Consultant

I worked with Abhay on a project together and I would highly recommend his services. My client hired him on and we built a great working relationship and he is extremely competent in what he does.

- Kevin brody Consultant

Abhay has been great to work with! He is easy to contact, is always very timely & professional! I have used him for several various jobs dealing with website development and SEO.
I recommend his company if you are looking for someone to design a good website for you as well manage it on the back end and do a good job he's your guy!

- Kobi Bender Owner at Affordable Videos Online

Its a pleasure to work with 6ixWebSoft, indeed a team of expert web professionals, master of creativity & efficiency! They have been excellent to handle 3 really LARGE Projects at one time with full attention and delivered on time with full satisfaction from my clients
I used its team on series of projects till now and 6ixWebSoft always came out with the best, helping me to get appreciation & more works from my clients. Abhay's (CEO) working is quite excellent and his attitude to feedback was constructive and always helpful.

- Tony Galic Owner at GT GRUPA j.d.o.o.