Ecommerce is a domain that has become immensely popular as a mode of commerce. With the rise of dedicated ecommerce platforms like Magento, WooCommerce,and Shopify, it has become easier than ever before to launch your own ecommerce store.
However, the problem is that there is so much uniformity between different websites that customers do not find much difference between them. At the same time, every ecommerce business needs to create a brand image around itself if it wants to sell well.
This problem can be solved very easily with custom ecommerce design and development. In fact, the companies that want to seriously do business through ecommerce channels mostly go for custom ecommerce development.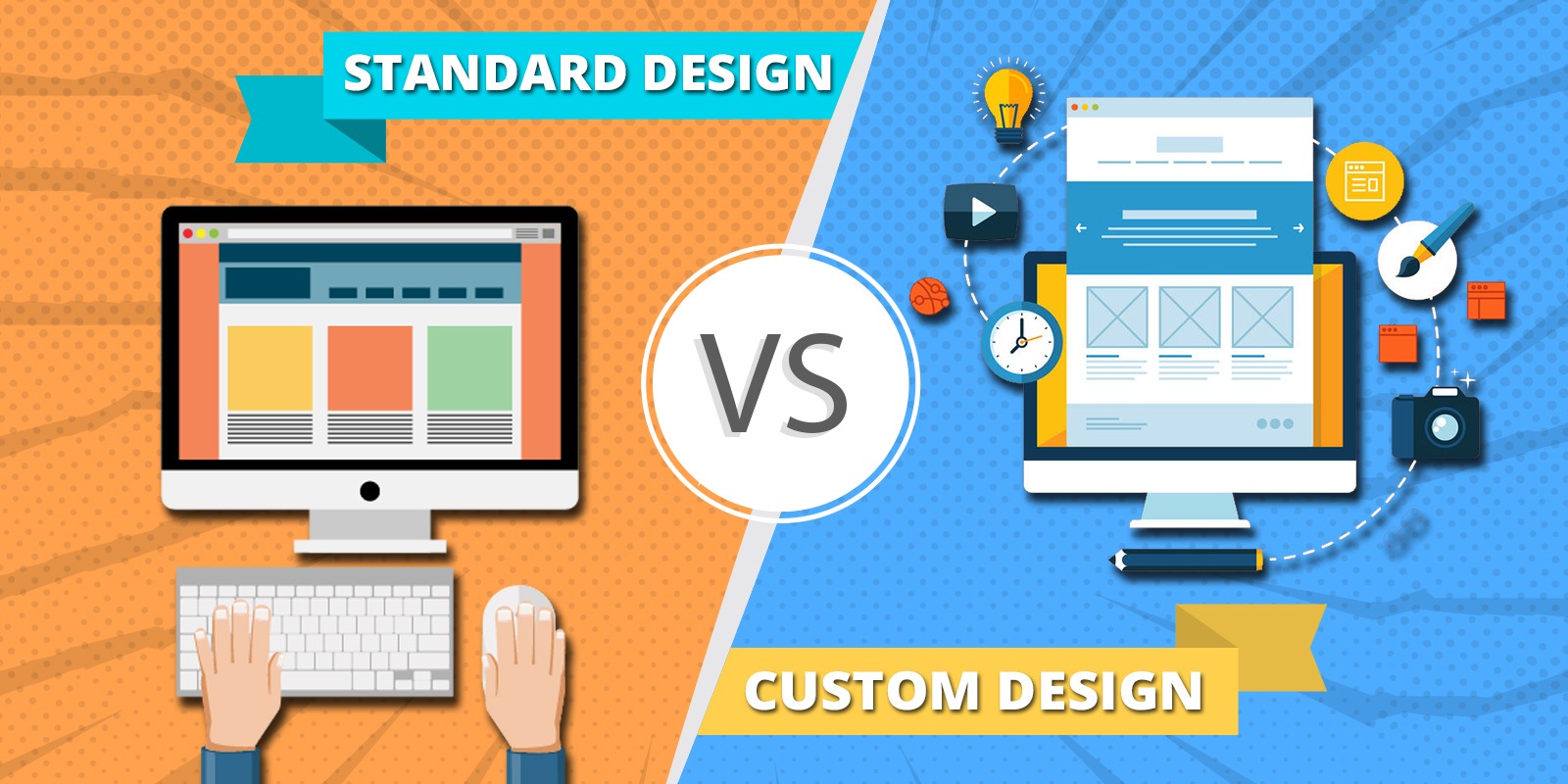 While this method is slightly more expensive than pre-set platforms like we have mentioned above, it has a number of benefits that you must consider. Let us give you a detailed overview of what they are:
1. Look and Feel
These days, it is not just about selling great products on ecommerce platforms but offering a great user experience. If you get custom ecommerce development services then you have the chance to stand above the others in your industry. This means there is a greater chance of you finding your audience and turning them into loyal customers. Naturally, this is a great way to build a reputation around your business.
Another factor that makes an impact is the overall allure of your webstore. If you have a lackluster website then potential clients are less likely to give you more business. On the other hand, if you have an impressive and immersive website, then you are far more likely to get business. Also, your existing clients will have greater pride in associating with your brand and this will naturally help in developing loyalty.
2. Customer-Oriented Websites
There is no doubt that Magento, Shopify etc. have made it much easier for people to get into the business. However, all they do is offer a standard trope or pattern of user experience that is tried and tested. While this is a good way to start your ecommerce enterprise, it is certainly not going to take to a long distance. What you need is a unique website that is based not on the industry standards but on the demands of the clients.
To do this, you need a thorough command over the various technologies that are used for custom ecommerce development. Further, you will need a strong experience in analyzing customer feedback as well as understanding how user experience will evolve over the coming years. Give that you are able to do so, you should be able to create a flexible website that can reshape itself to the growing needs of the market.
3. Better Digital Marketing Options
Digital marketing is the backbone of any online business. As a matter of fact, no company can survive without doing a fair degree of digital marketing and while you are at it, you should look towards making the most of the exposure. However, digital marketing can only take you so far without a great design it back it up. The right kind of custom ecommerce design can, in fact, propel your digital marketing in the right direction. It all depends upon how well the developer can synchronize the digital marketing process.
For example, if you have just launched a new product, then you obviously want to promote it in every way possible. With a dedicated custom ecommerce design, you can make the process way smoother. All you will need to do is select the product and the details about it will appear on a separate screen from where it can be posted on multiple social media. Also, you might want to get the SEO customized such that every product gets intelligent keyword placements, thus reducing the need for manual SEO activities.
4. Scalability and User-Friendliness
These two factors are very important concerns for companies who know they can do well. A smart entrepreneur not only minimizes the business cycle but also optimizes their platform such that it can be scaled easily. This means that the platform itself must have open-ended features that allow for easy installation or addition of new features. On the whole, the platform should not need to overhauled in a short amount of time.
The second aspect in this regard is the user-friendliness. Just as you want your website to be customer-oriented, you will also want your platform from your end to be easy to use. This is particularly important with regard to scalability as increasing complexity of operations should not overly complicate functions. So, you should go for custom ecommerce development as this will give you many more options for scalability in a customized and friendly manner not available elsewhere.
5. Niche Targeting
Every smart entrepreneur knows that a business can only grow once they are able to successfully establish themselves in a given niche. Rather than going broad-spectrum, it is best to go surgically precise. Once the domain has been successfully been captured, other domains can be examined for potential. However, before any of that, the company must become niche-specific. This is where custom ecommerce development is very useful.
While generic ecommerce websites can change their business in a short time,custom ecommerce development targets specific niches.Naturally, this means that your business has a more commanding presence in the domain and can easily capture open areas or even take business from rivals. At the same time, custom ecommerce development services can provide open-ended ecommerce portals. This means scaling and moving into other domains can also be managed.
Where Should You Go for Quality Custom Ecommerce Development Services?
Custom ecommerce development is a very complex process and so, is best left to companies with a great reputation in the market. In this regard, 6ixwebsoft is the best in its class and offer superb custom ecommerce development services.
The development process for each website is subject to intense research after which a development plan is created. Once the plan is approved, the development commences and is wrapped up in quick time thanks to pre-defined plan. In the meantime, the developers keep exploring multiple ways of enhancing the effectiveness and appeal of your ecommerce portal. So, what you get is a wonderful website that will serve you for a long time.
If you are looking for professional custom ecommerce development, then 6ixwesboft is the first choice you should make. Contact us now and let us help you become the ecommerce giant you have always dreamed of becoming!