Gone are the days when people have to hire developers to edit or add even a little stuff on their website. Now, websites are more flexible and scalable that an owner can effortlessly add or edit content on the website. Content Management System literally is an application that allows us to create or modify digital content and publish them on a website. Importantly, Content Management System is a crucial feature for website owners who have launched their websites in hope to get abetter opportunity for whatever he/she is seeking. Every website is launched with a motive; you should opt for every option considering your requirements.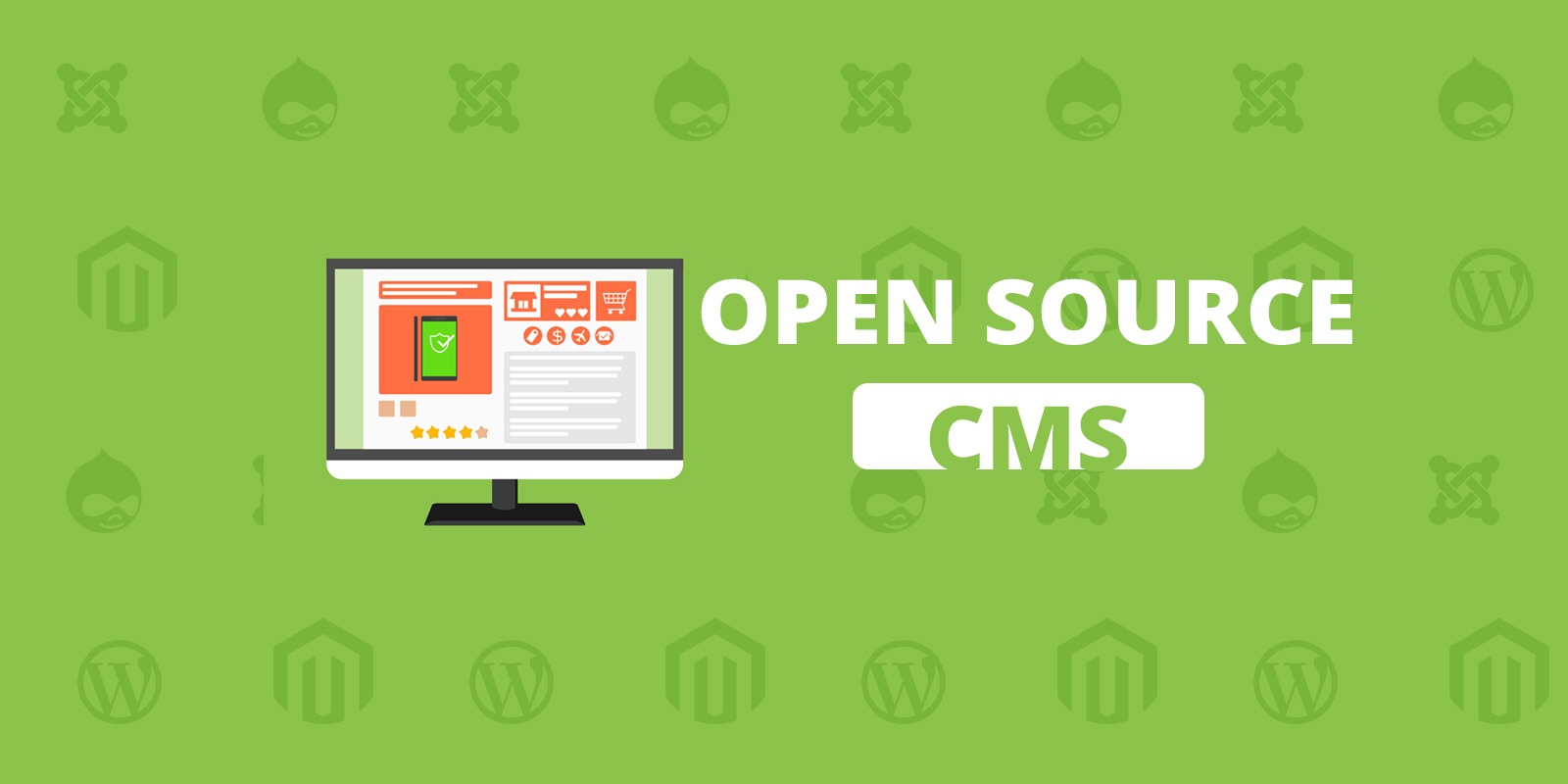 Open Source CMS is important for those who frequently modify and add digital content to their website and technically, almost every website needs frequent updates. Whenever anyone talks about open source CMS, usually three words pop in mind: WordPress, Joomla, and Drupal. But, hey which one is the best. Would you believe me, if I say none of them? Yes! None of them, the best open source CMS depends on your requirements. Having larger numbers of users and appreciated widely would be futile if it does not offer the facilities that you need. Or in other words, 'the best' is arelative term here.
WordPress as CMS:
In many ways, WordPress is most popular content management system and one of thereasons is as simple as, it has made website simple and unfussy;however, in the beginning, it was created for bloggers but now it has become more than a blogging platform. Now, WordPress occupies everything under the sun, whether it is areal-estate website or other business websites, WordPress is effectively providing robust and flexible CMS. It is easy to install and manage as even a novice can easily operate the CMS to edit or add digital content. For small business owners, WordPress websites are the most suitable and beneficial choice, as it is free and offers almost everything people need to sell their products and services. So, if your hands are tight but you need an inexpensive website that performs for your business then you should go for WordPress.
Joomla as CMS:
Joomla is also a cost-effective CMS, but when you develop a website using Joomla then it may cost you little as it offers lesser themes and plugins for free. Joomla is identical for social networking and ecommerce website. Both e-commerce and social networking websites need robustly flexible as they need extra features than just a simple website. Joomla is perfect for adynamic website.
Drupal as CMS:
It is among most powerful website. Powerful to provide best website security and features, that is why most of the prominent organizations and companies are availing this one for authentic website experience. Whether it is the Warner and Bros. or white house, they all believe in Drupal for better web experience. Drupal is best for all websites though it is sometimes not as cost-effective as WordPress, but if you need best web experience and a website that effectively goes in all, consider Drupal.
If you need a website or an assistance to fix web problems, then get a quote from 6ixwebsoft Technology.