The web design of your website will be the first thing that visitors will look at. It is the personification of the excellence and quality of all your products and services. If you do not have an impressive web design, then you are not likely to get the proper attention and make your business profitable.
That is why the best companies with the most impressive reputation always opt for quality web design services to help them capture their target market. However, just because you went to a good web design company does not necessarily mean that your needs will be met.
The simple fact is that web design and development companies entertain many projects at the same time. This means that their web designers are often juggling multiple tasks. As a result, their attention is divided, and the full potential of their expertise is seldom realized. Also, there is always the chance of delays in the launch which can really set a company back.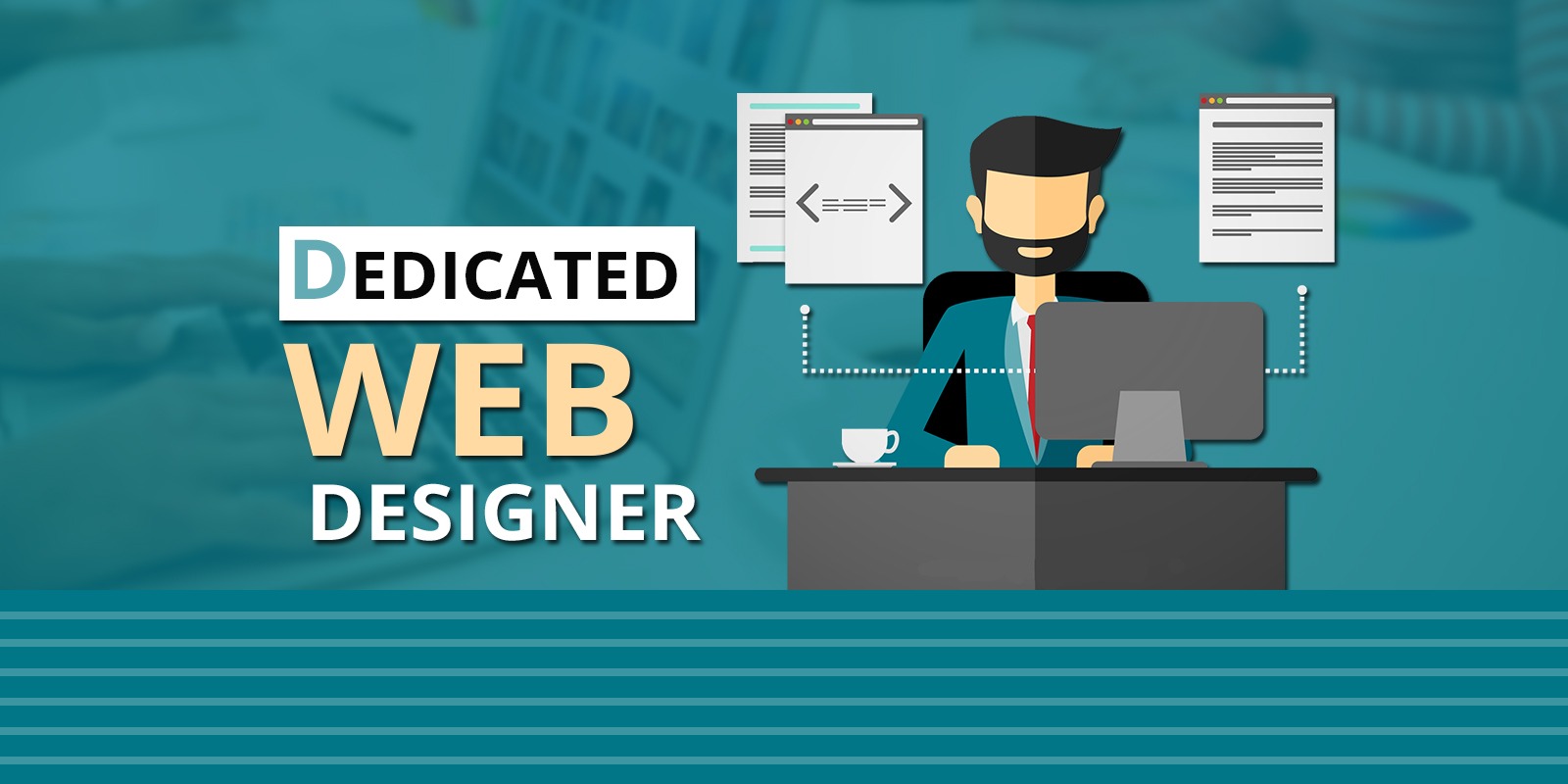 The best way to counter this problem is to simply hire dedicated web designers who will work exclusively on your project. While this comes at a slightly higher cost, it does deliver a range of highly useful benefits that every entrepreneur can appreciate. Let us tell you what they are.
Top Reasons to Hire Dedicated Web Designers
When you approach a web designer with your project, they always view with in comparison with the other projects they have at hand. It is no secret that the best web designers are always overworked and so, they are likely to decline your project if it does not provide them with good compensation. You might think that the best thing to do is to simply add to the cost.
However, if you are going to do that, then just hire dedicated web designers to get the job done in the best way possible. Here are some reasons why these services are thought to be the best:
1. The Exclusivity
To start off, if you hire dedicated web designers then you are able to get them to work as you want. Naturally, since they will be working on your project alone, this gives them a lot of scope for producing their best work. Also, the fact that they are taking up an exclusive project means that they are much more likely to deliver quality. All these result in you getting a great web design that you can entice people with. This would also improve your chances of giving your rivals tough competition at the least.
2. The Comparative Cost
It is a common misconception that when you hire dedicated web designers, you are paying more than you should. This is a very simplistic view because when you check out the sheer quality and feel of a web design, then you understand that you are getting more than what you paid for. Of course, this does not mean that just about any dedicated web designer for hire is going to deliver exceptional work. But it definitely does deliver enhanced value.
3. The Quality of Work
Multitasking is largely a myth perpetrated by people who do not understand how humans work. Yes, you can juggle multiple things at the same time. But this means you will not be paying your full attention to them. Of course, if you were able to do so, then you will most likely deliver a much higher cadre of work. The same principle applies to web design. When you hire dedicated web designers, you get a work quality that far surpasses the generic work quality any web designer produces.
4. The Speed of Project Completion
In the highly competitive markets of the world, speed is of the essence and this is one of the main reasons for why dedicated web designers for hire are never out of work. The simple fact that such web designers will not be working on any other project while working on yours means that they will be able to complete projects before your stipulated deadline. Certain companies like 6ixwebsoft also offer the facility of speeding up the development process at little to no additional cost. Naturally, the sooner you deploy a new design, the more competitive an edge you get over your rivals.
5. The Customization Options
This is another important factor which makes dedicated web designers for hire the service of choice for elite companies. In an age where every website is increasingly looking like the next one, uniqueness and customized user experience is of great value. At the same time, the clients also get the choice of having the dedicated web designer for hire work from a remote location or from their own office. Each of these offers some benefits. For remote work, the office resources need to not be used. For on-site work, the client can keep track of all development activities.
6. The Prestige
Finally, we get to the part which might be a very important selling point for clients. Companies who tend to favor quality of quantity always fare better in terms of revenue. Also, they have a tendency to associate with other professionals to enhance their brand value. Getting a dedicated web designer for hire means you get to promote your web design as created by a well-known web design company like 6ixwebsoft. This not only gets you the indirect reputation of being an exceptional company among your rivals as well as your clients.
Where Should You Go to Find the Best Dedicated Web Designers for Hire?
In the domain of web design at an international level, 6ixwebsoft is one of the most renowned names. As an ISO Certified Google Partner digital web agency, we offer the most professional dedicated web designers for hire at the most affordable prices. Our global presence ensures that we are able to deliver the highest quality services to our clients no matter where they are located.
In addition, we also offer a range of other web development and digital marketing services. These can help you get the most out of your website and grow your online presence immensely. This will directly translate into enhanced business and allow you to expand your horizons in a very short amount of time.
If you are looking for the best dedicated web designers for hire, then 6ixwebsoft is the only company you should look towards. Contact us now and let our dedicated web designers for hire give you the most exceptional web design services in the world!