SEO Company Dwarka, West Delhi

Internet Marketing is the new and modern way to target customers for a Business website. Everyone is using Internet, isn't it? So if people are searching for the products/services you offer on Google, Its important for you to make good presence of your website over Internet. Search Engine optimization is one of the most important activities to perform for getting results that last long.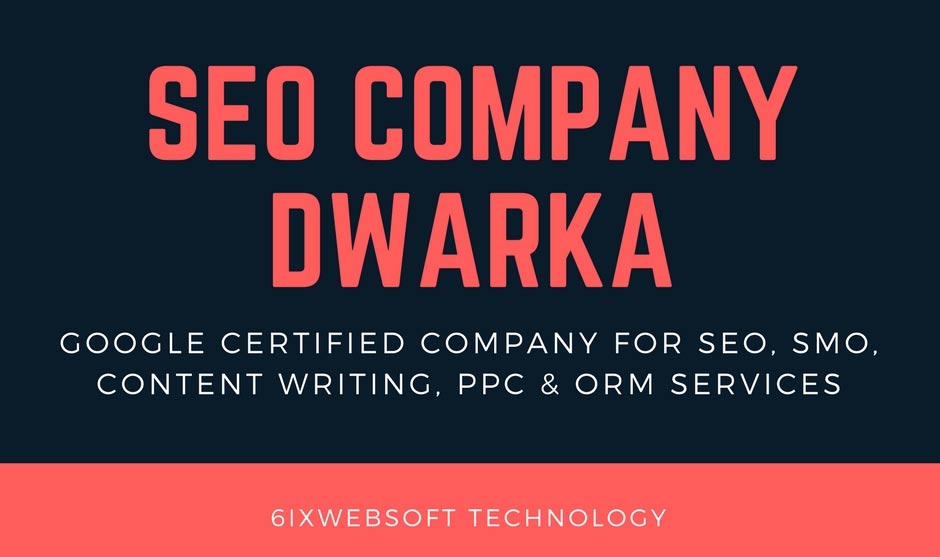 What we do for Dwarka based business websites:
See, SEO is complicated so We can't explain everything here but yes there are some of common activities which are done on every website. We carefully look over your competitors and your website, and then perform quality search engine optimization services that work.
Website Analysis :
Before doing anything, It's vital for an SEO Agency to analyze the client's website and understand targeted audience that matters the most. After doing website analysis, we research and create a list of keywords that matters the most.
Copywriting :
Content is the King in SEO, so we write contents that helps your visitors turn into customers. We have a team of professional blogger and content writers who write contents that perform.
On-Site Work :
On-Page SEO is important to help website become search engine friendly. It helps SEO experts to target selected keywords to get ranked for a business website. we are an experienced team to perform on-page SEO for website build in any platform including WordPress, HTML, PHP, Magento, Prestashop, Drupal and Shopify.
Off-Site Work :
Off-Page SEO purpose is to drive traffic on a website and create some quality backlinks to help website reach at higher positions in search engines like Google. We perform various off-Page SEO processes including Article writing, Blog Writing, Creating and submitting Videos, Press Release submission, PPT submission, Social Bookmarking, Local Listing and Blog Commenting.
Why to choose 6ixwebsoft as SEO Company in Dwarka?
=> We are Google Partner
=> We are working as Digital Marketer from a decade
=> We are located in Vikaspuri (very near to Dwarka & Palam)
=> Worked over 300 business websites, working over 10 business => websites based in Dwarka (All of them are getting decent traffic, playing at 1st page)
=> Years of experience to perform local SEO on Delhi based websites
=> Expert in Local and Global SEO
You can call us any time at +91 – 9015576333, or alternatively, you can write us at info@6ixwebsoft.com regarding your Internet Marketing needs.

500+ happy customers worldwide uuuu
Core Professional & Expert in PHP, Joomla, Drupal, OpenSource, Web Development & Web Design. He always come up with good Quality work, Excellent team work, committed to complete project in planned time well before deadline and that too within a stipulated budget. Been very Supportive to clients.

- Pratyush Agarwal Technology Consultant

I worked with Abhay on a project together and I would highly recommend his services. My client hired him on and we built a great working relationship and he is extremely competent in what he does.

- Kevin brody Consultant

Abhay has been great to work with! He is easy to contact, is always very timely & professional! I have used him for several various jobs dealing with website development and SEO.
I recommend his company if you are looking for someone to design a good website for you as well manage it on the back end and do a good job he's your guy!

- Kobi Bender Owner at Affordable Videos Online

Its a pleasure to work with 6ixWebSoft, indeed a team of expert web professionals, master of creativity & efficiency! They have been excellent to handle 3 really LARGE Projects at one time with full attention and delivered on time with full satisfaction from my clients
I used its team on series of projects till now and 6ixWebSoft always came out with the best, helping me to get appreciation & more works from my clients. Abhay's (CEO) working is quite excellent and his attitude to feedback was constructive and always helpful.

- Tony Galic Owner at GT GRUPA j.d.o.o.